HONSA® TOOLS: THE ERGONOMIC SOLUTION
In 1985 Honsa® began by designing a new vibration-reducing and sound isolation system for pneumatic and electric powered tools. With that discovery and eventual patent, Honsa® Ergonomic Technologies was born.
Honsa Tools and services are used in a wide variety of manufacturing industries including Aerospace, Metal Fabrication, Automotive Assembly, Shipbuilding and Repair, Agricultural Equipment, Construction Equipment, Foundries, and Engine and Transmission Assembly. In addition, the US Military uses Honsa Tools to reduce injuries in maintenance, repair and refit applications.
Today, every Honsa tool is proudly made entirely in America.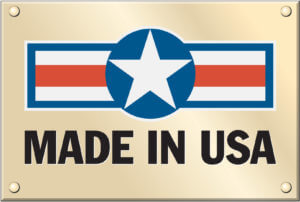 Letter from the President & CEO
For 35 years, Fortune 100 manufacturing companies have called on Honsa to help them reduce injuries, increase productivity and provide affordable ergonomic solutions.
As the field of ergonomics continues to expand, Honsa's dedication and relentless product design development exceeds the demanding challenges of our customers. Whether it is a new power tool, a custom driver to install parts or an ergonomic bucking bar, Honsa® creates the custom solutions you need.
The Honsa® engineering team approaches every project with your workers' comfort, safety, and productivity in mind. Our "outside the box", custom engineering approach delivers solutions where it matters, in the hands of your workers.
When we help a customer improve safety, ergonomics, and productivity, we focus on these issues:
• Reducing injuries
• Improving productivity
• Continuous quality improvements
• Creating affordable, ergonomic solutions
• Creating a solution that operators will want to use
If your company is using pneumatic power tools in your processes, ask Honsa to solve your most difficult tasks to improve productivity and lower injuries.
Together we can end those vibration related injuries that cause work stoppages, perpetuate employee turnover, increase insurance claims, and devastate company profits.
Best regards,
Thomas W. Honsa
President & CEO