CUSTOM-MADE TO FIT YOUR LEVEL OF COMFORT, SAFETY, AND PRODUCTIVITY.
Customize your Honsa® Guardian Bucking Bar with a multitude of options for maximum comfort and vibration reduction.
Our high-quality bucking bars can be made with virtually any shape and effector, to not only best match your part
geometry, but allow your operators to reach various and difficult rivets
Let Honsa® help you find the solution for your company's unique application.
US PATENT #10,179,361 - #10,828,692 - #11,267,042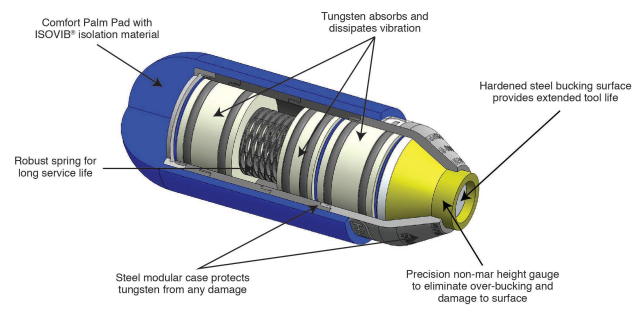 ISOVIB® TORPEDO BUCKING BAR
-One hand operation
-Three levels of vibration reduction including a wave spring, tungsten inserts, and ISOVIB® Comfort Palm Pad
-Wave spring dissipates bucking reaction while tungsten inserts absorb vibration
-The greatest level of vibration reduction and comfort compared to other bucking bars
-"Fail Safe" precision height gauge protects the skin surface with a non-mar contact surface area and assures the buck tail is never over-bucked
-Includes ISOVIB® Comfort Palm Pad
COMFORT
WITHOUT

COMPROMISE

The Guardian Class includes the maximum vibration reduction available of any bucking bar. The system includes a steel tube with tungsten inserts, Honsa®'s ISOVIB® technology and a robust wave spring floats inside protecting the operator.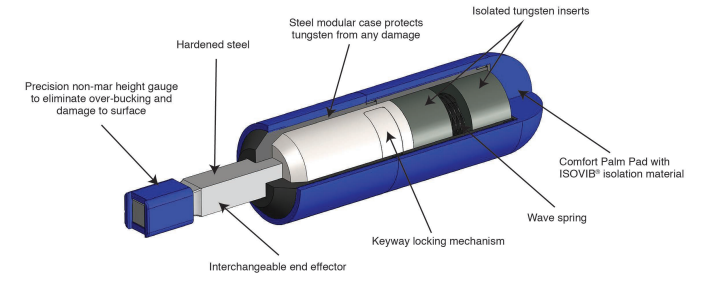 ISOVIB® MODULAR BAR
-Allows operators to reach various and difficult rivets
-Can be configured in weights from 2lbs - 8lbs to best match your unique applications
-Includes all vibration reduction qualities of tungsten, but without the risk of breakage
-Includes ISOVIB® Comfort Palm Pad
-Interchangeable and effectors to meet a multitude of sizes and configurations (shown at right)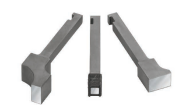 BUCKING BARS AVAILABLE IN CUSTOM CONFIGURATIONS

---
Bucking Bars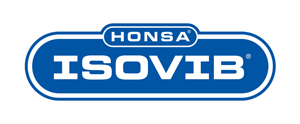 Bucking Bar FAQ
What are bucking bars?
Bucking bars are solid pieces of metal made in a multitude of different shapes and sizes. They are made from steel or tungsten used in aircraft, truck, bus, boat and trailer manufacturing processes in conjunction with pneumatic riveting tools to set rivets.
What are bucking bars used for?
Bucking bars are used in the process of "setting" or "driving" rivets in aircraft, bus, boat and various manufacturing industries to fasten, primarily aluminum and steel sheet metal components together.
How to use bucking bars.
Bucking bars are used by placing the smooth end surface of the bar up against the "bucktail" or end of a rivet fastener. Then when in place, a pneumatic riveting tool is used to apply pressure through multiple hits on the head of the rivet, while the bucking bar is forced (by hand) against the rivet bucktail portion which in turn "smashes" or "sets" the rivet in place, filling the drilled hole it was placed in and securing the fastener in place and making the components rigidly connected.